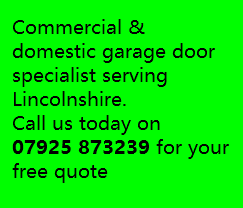 Domestic garage doors
Gone are the days when a garage was just a place to park and protect a vehicle. The developments in the motor industry over the last 50 years and the ability of cars to withstand severe weather conditions has freed up the garage to become a place of many uses – be it a workshop, storage area, study, or mini gym to name but a few.
Along with the change of use, garage doors themselves have changed. Originally made of wood, garage doors are now available in many materials such as aluminium, fibreglass, steel, and composite. Other considerations are colour, insulation requirements and of course the option of an up and over door, roller door, sectional door and so on. Added to this is the choice as to whether to have a manually operated door or one that has a remote-controlled mechanism.
Whichever garage door you choose it is essential that it is installed by a competent person who has been properly trained. Incorrectly installed or poorly designed doors can cause serious injury and damage to property. Do not take the risk-ensure that your garage door is supplied and installed by a Roller shutter Doors Scunthorpe
Contact us today for a FREE competitive quote